Most Americans Fail in Financial Well-Being
CFPB asks Americans to score their own financial well-being, and most of us still failed.
Each week, Consolidated Credit searches for financial research that can help you deal with your debt and budget. This week…
The interesting study
The Consumer Financial Protection Bureau (CFPB) conducted a first-of-its-kind study into financial well-being. In late 2016 they fielded a nationwide survey that asked Americans to rate their own financial well-being. They also asked about key demographics, like age, income, and education to see if certain demographics did better or worse.
The big result
You might think that self-grading would lead to positively skewed results. Yet oddly, the average score on the 100-point scale was 54. In fact, only one third of Americans gave themselves a score of 61 or above, but that's still a D.
The fascinating details
There is a 35-point between the top 10% of score and the bottom 10%
About 1/3 of all adults give themselves a score of 50 or below
One third rated themselves between 51 and 60
The final one third gave themselves scores of 61 or above
The interesting thing about this study is that demographics have very little to do with where you put yourself.
High income earners didn't rate much better than low income earners (46 vs 60)

Those 200% below the Federal Poverty Line averaged scores of 47
While those 200% above the Federal Poverty Line averaged 57

Baby Boomers barely scored over Millennials (55 vs 51).
Even college grads didn't fare much better than people that didn't earn a high school degree (48 vs. 58)
Males and females were exactly even on average scores (54 vs. 54)
What does vary is the state of a person's finances based on what they scored:
For the people that gave themselves above C (71-100) only 5% say they have difficulty making ends meet.

Additionally, only 7% of people with those scores report that they're facing "material hardship" over the past 12 months.

On the other end of the spectrum, over 93% of the people who scored themselves under 40 have trouble making ends meet.

And if your score is that low, there's also a better than three-out-of-four chance that you experienced material hardship last year.
What you can do
"It's shocking that the vast majority of Americans can't even give themselves a C," says Gary Herman, President of Consolidated Credit. "It shows just how far behind most Americans believe that they are. It also shows just how crucial it is for adults to find reliable financial education resources. That way they can acquire the knowledge they need to achieve greater financial well-being."
The idea is simple: The more financially educated that you are, the more likely it is that you can take the right steps to get where you need to be. So, financial education is effectively the foundation for positive financial well-being. Otherwise, you don't know how to get yourself out of where you are.
So, start by following these steps:
Click on the link below to take a financial literacy test to see where you stand.
Once you complete the test, review your answers to see what you missed.
Use those findings to determine where you need to study up.
Look for accredited free resources online that can help you learn at your own pace when you have time.
Then, begin to apply what you learned into your daily routine.
There are plenty of places to learn online. Nonprofit credit counseling agencies like Consolidated Credit offer financial education as part of outreach programs. You can also find other nonprofit financial initiatives, like AmericaSaves.org and FeedThePig.org. You can also check with your financial institution, since banks and credit unions often offer interactive financial education courses. Your employer may also offer a financial wellness program that you can use to learn.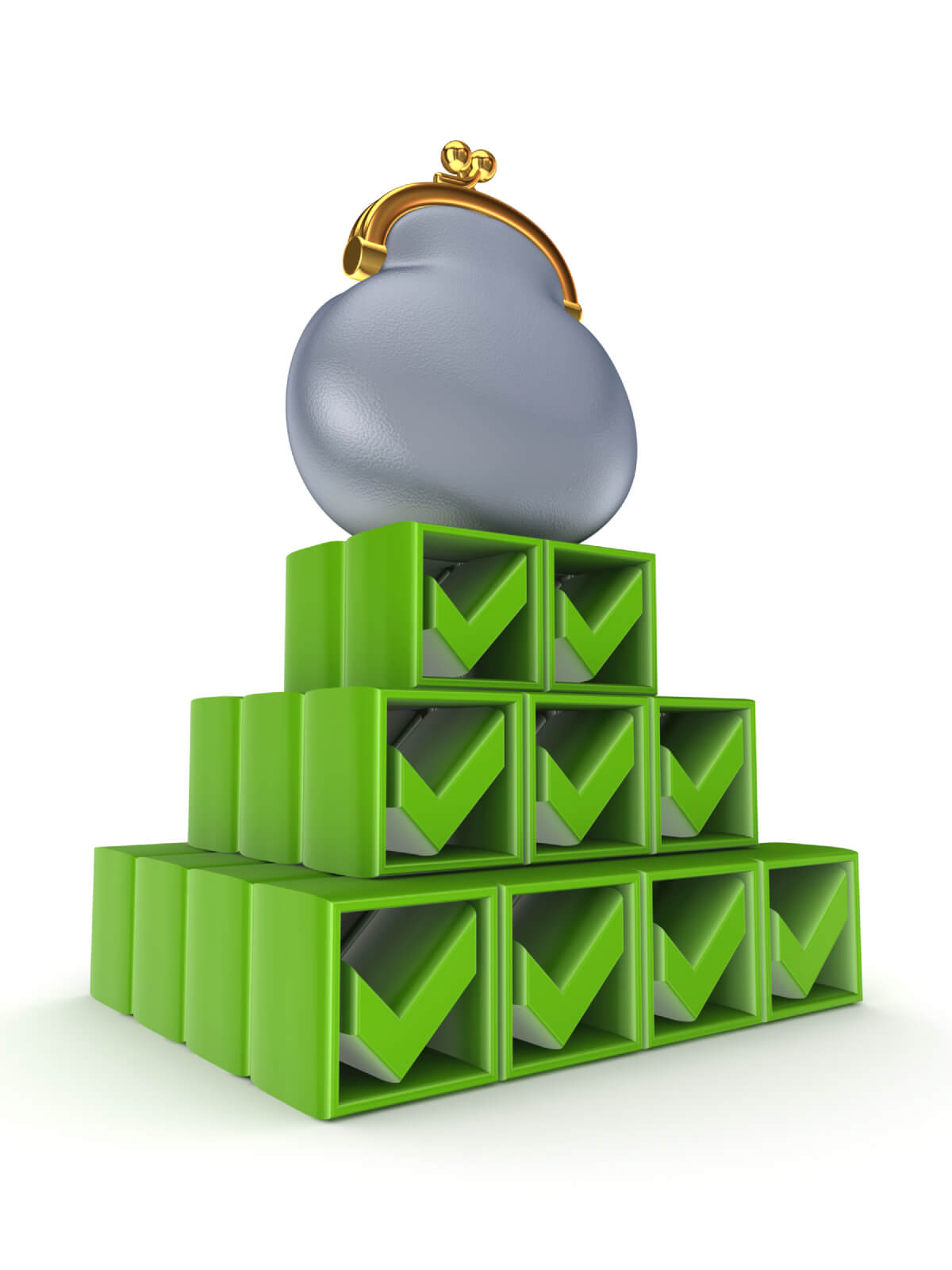 Take our financial literacy test now!
Consolidated Credit created a simple 20-question test that covers a wide range of basic financial topics. You can use this test as a measure of your financial literacy level. You don't need to login in or create an account – we don't even save your answers once you leave the page. So, you can test your knowledge now and build a plan to increase your money savvy!
---