Money-Saving Strategies for Single Moms & Dads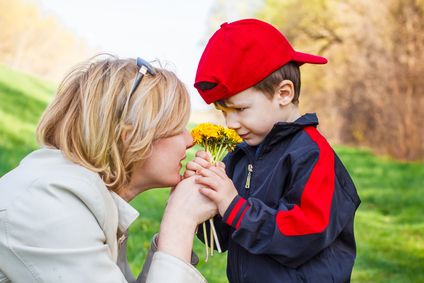 There are more than 10.3 million single moms heading up American households, according to the U.S. Census Bureau, and more than 2.6 million single dads. You are not alone in your solo-parenting journey, but that fact doesn't make it any less stressful when it comes to finances. While there is no one right way to plan for your financial future as a single parent, we do have some savvy budgeting tips for you:
Get It All Down on Paper
Figure out your fixed monthly expenses, like your mortgage or rent payment, car payment and child care and grocery bills, and write them down. Subtract the total from your monthly take-home pay. Ask your payroll rep at work to automatically put the difference into a savings account instead of your checking, and then don't touch this money unless absolutely necessary. Doing this makes it more difficult to get to, and it will accrue a little interest in the meantime.
Get Help Budgeting
Use an app like Mint.com to keep track of how much you're spending and what you're spending it on. The app helps you figure out how much you can spend on everything from food to recreation and shows you when you've met your budget threshold.
Get Coupon Apps
Apps like Cellfire or Coupons.com can send deals to your loyalty cards or your email, ready to be printed. The Grocery IQ app matches your shopping list with available coupons. You can add your items to the list by speaking them, scanning a bar code or just adding them manually through a master list.
Include Your Kids in the Process
While you don't need to divulge all your money woes to your kids, explain that your income limits the family to a specific spending threshold. Enlist their help setting up the apps and brainstorming fun and cheap things to do. Search online for free events in your area, give them a set amount of money for recreation and tell them to set up their own budget.
Get Creative
Look into ways you can create an additional revenue stream. Consider cleaning houses on the weekends, tutoring or running errands in your community. Or, start a babysitting or dog-walking service. If you receive structured settlement or annuity payments, consider contacting a company that buys future payments for a lump sum of cash now. You can then use the money to help pay off debt or help with monthly bills. For more information, visit the J.G. Wentworth FaceBook page.
Need childcare while you pursue another job or side income? Start a babysitting co-op in your neighborhood with other single parents. The idea is everyone takes turns watching each other's kids for a limited amount of hours each month for free. You can get started using BabysittingCoop.com.
Look Into Tax Credits
Research special tax credits and deductions for lower-income parents with children. Don't forget alimony counts as taxable income for the recipient and a tax deduction for the payer. Look into the child tax credit, which provides filers with up to $1,000 a year per child. That credit is subtracted from the amount of your total taxes owed. But there are restrictions; the children must be under 17, you must be the only one claiming them as your dependents and they must have lived with you for more than half the year.
---