Retirement planning: How Millennials Can Build-Up a Better Nest Egg
By Jack Hudson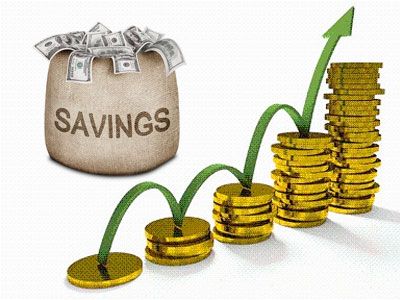 When speaking about retirement savings, time has proven to be the most important allies or the worst possible adversary.
Millennials and their nest egg
For many Millennials, building-up a sturdy nest egg isn't necessarily on their list of priorities. Millenials have a tendency to infer that retirement planning is something that could be put off for some years more until the time they begin to make a better living.
According to the Employee Benefit Research Institute, professionals between the ages of 25 and 34 are less likely to have a retirement fund set up than those who were their same age about 10 years ago. What's worse is that nearly 60 percent of the people surveyed had less than $10,000 saved up for their retirement, not including their actual retirement benefit plans.
Saving for retirement takes a back seat when it comes to these Millennials paying back their student loans. However, people who start saving early for their retirement are found to save more money with less difficulty than those who started at a later stage in their lives.
Tips for Millennials to get started with saving for their retirement
Here are some personal finance tips for employees in their 20s to help build-up a handsome amount of retirement savings for themselves:
• Keep debt controllable – Avoid carrying high-interest credit card debt, since this is something that can derail you from the right financial track. Make a list of credit card and other debts that need to be paid off. Start with those items that have the largest interest rate and work your way down. Also, if you're already burdened with college loan payments, then you may be able to take advantage of an Income-Based Repayment plan, or any other student debt aid program that the government has on offer.
• Live by a budget – To succeed in accomplishing your financial goals, you've got to stick to your budget. This would require you to keep a close tab on your expenses and your income. Try to set aside three to six months of your monthly living expenses in an emergency fund while you save for your golden years. Just in case your income doesn't allow you to save, then having a budget would at least help you to flag unnecessary expenditures. The key here is to have an emergency fund while you save for your retirement.
• Cut down living expenses – You can cut down on your monthly living expenses by having a roommate or if you're willing, staying at your parents' place. If you choose to movie in with your parents, you will have to compromise on the level of privacy you expect, but then having reduced housing costs can help you to repay your debt faster, save you more money, and put you in a stable position to begin building-up your retirement fund.
Being responsible with your money and the expenses you incur makes all the difference, as to whether or not you'll have a proper retirement nest egg to see you through your golden days.
Author Bio: Jack is a financial writer who writes articles for financial blogs. He has immense knowledge on topics on finance and contributes his articles to various websites that are related to US finance. He also writes news articles on the current US economy and the credit card debt industry. Some topics covered by him are credit card consolidation options for debtors, impact of national debt on the US economy and many more. He is also associated with some online community, and you can follow one at He is also associated with some online community, and you can follow one at https://www.facebook.com/debtconsolidationcare.
---