Ways to Save Money on Gifts This Holiday Season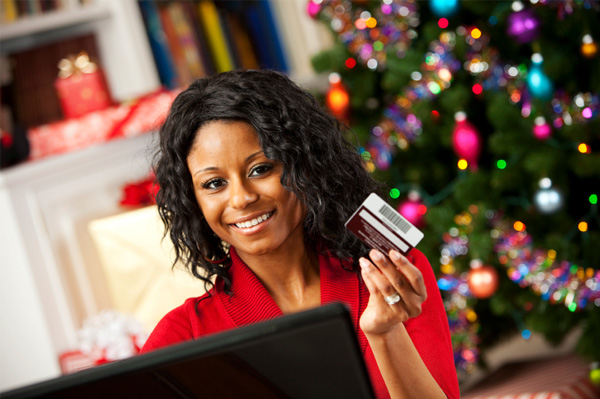 Don't forfeit your wallet to the holiday gifts this year. Be smart and plan…plan…plan. Start now. Create a list of the people who you have to purchase gifts for. Think outside the box on what they may like and what their interests are. Most of the times, the best gifts are the ones that are the least expected.
Here are some great tips for how to save money on holiday gifts:
• If you have a large family or circle of friends, you should talk to them about engaging in Secret Santa this year. You will save money and guarantee that everyone gets at least one gift. You can also make a rule that adults can only buy gift for the children in the family instead of each other.
• Your first stop for holiday gift shopping should be your local dollar store. At the dollar store you are always able to find inexpensive toys, clothing, movies, games, and more. See how many items you are able to purchase for the children and adults on your list. You may even be able to select items for everyone on your list.
• For those people on your list that love to cook, bake, or showcase their creative side, you may want to consider giving them a "do-it-yourself" cookie or cake mix in a jar. You can be creative by designing your own unique tags and instructions.
• Avoid going into the physical retail stores to do your holiday gift shopping and just shop online. Google online vendors for available promotional coupon codes. Most of the Black Friday sales that are available in-stores are also available online. Another added reward is that you are able to also shop online or major sales on Cyber Monday. To save even more money, only shop at retailers that offer free shipping services.
• When buying items for couples, buy them one item that they can share or use together, as opposed to purchasing their own individual gifts.
• Create "I-O-U" coupon books to give out to family and friends. Inside place coupons that will allow your family and friends to redeem for certain services that will be extended by you. For example, one coupon can allow for 2 free hours of household chore services, grocery shopping, cooking, babysitting, and so on. This will allow you to spend quality time with your family and friends while giving them a better present than money could buy.
• Get creative and shop for gifts in your local grocery store. Charge up your crafty side and create a food basket for under $10. You can even visit ethnic grocery stores for more exotic brands and packaging.
There are many ways that you can save money this holiday season on gift giving. All you have to do is think of a creatively frugal way to show them that you care.
Consolidated Credit wants to help you save some money this holiday season by giving away $50 iTunes gift cards to American consumers that can tell them how they plan on saving money this holiday season. To enter all you have to do is:
1. Follow @PowerUpMoney on twitter.
2. Tweet your best holiday saving tip to @PowerUpMoney.
3. Use #powerup hashtag at the end of your tweet.
Good luck and happy holidays!
Jessica Williams is Consolidated Credit's Marketing Communications New Media Coordinator. As a member of the education team, Jessica focuses on helping consumers make better financial decisions while living debt-free. She has previously worked with Take Stock In Children, where she was a mentor and communications specialist, and SouthPromo.com, where she managed community relations, event planning, marketing, and public relations. Jessica attended both the University of Florida and the University of Central Florida where she received her B.S. in Interpersonal/Organizational Communications and Marketing. Connect with Jessica on Google+.
---