Protect Yourself When Shopping Online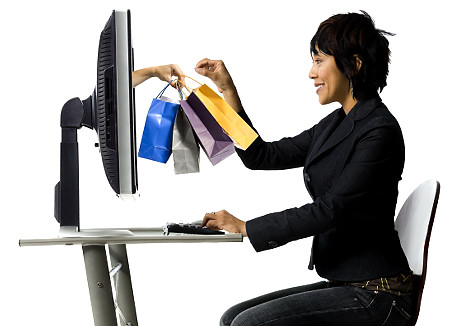 Tis the season for good food, holiday parties, friends and family as well as gridlock traffic, long lines and arguments over who gets the last item in stock. So like most people, you may choose to shop from the comfort of your couch this year. While online shopping has a ton of benefits (think free shipping deals!) it can also pose some dangers if you're not careful. Retailers aren't the only ones who celebrate during the holiday season – fraudsters and identity thieves are also eagerly awaiting people who don't protect their personal information when shopping online.
To better protect your hard-earned money this year, make sure you take the following steps before placing online orders.
1. Know who you're shopping with
Sticking with well-known, reputable websites is a smart way to protect your financial data this year. However, you may stumble upon unknown sites offering great prices and deals that seem too good to pass up. While it may be best to err on the side of safety, there are a few steps you can take to make sure the site is safe and legitimate. Start by checking them out on the Better Business Bureau and reading online reviews. In addition, it's crucial to check for security markers – such as the recognizable lock in the right hand corner of the site or the "https" in the link. The "s" signifies it's a secured site.
2. Check your statements
Checking your credit card and bank statements is important when you're shopping online because they alert you to suspicious or unauthorized charges. Contact your bank or lender for even the smallest charges you don't recognize. Some criminals "test out" a victim by making a small purchase of $1 or less to see if they will dispute the charge, so don't fall for this gimmick.
3. Be careful when opening links
You may receive a barrage of offers from retailers during the holidays, but be selective about what you open. If you're on the Banana Republic mailing list and receive emails from them, they're likely legitimate. But if you receive messages from an unknown sender or unrecognizable retailer, it's best to delete them without opening to avoid scams.
4. Don't trust public Wi-Fi
Doing your holiday shopping from a local coffee shop may be a more festive atmosphere, but it can also expose you and your information to criminals. Public Wi-Fi does not have the same security measures as private internet networks, so avoid making purchases or inputting financial information until you get home.
---