Hosting a Fabulous Thanksgiving Dinner on a Budget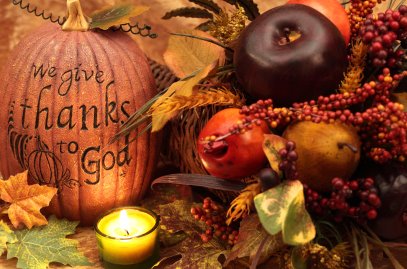 It's happened to many of us, you were excited to take over the reins of cooking a Thanksgiving feast for friends and family and then, worries over the high cost of playing host set in and now you're freaking out. While it's true that hosting holiday events don't come cheap, you can still throw together a fabulous Thanksgiving dinner that will show off your inner culinary goddess and make your friends green with envy and yes, you can do all this on a budget!
1. Visit your local warehouse club
If you're not a member of Costco, Sam's Club or BJ's, now may be the time to start considering membership. You can find a lot of the supplies you need to feed a large crowd in bulk at these locations and pay half the price you would at a regular grocery chain. Consider purchasing all your canned goods, frozen items or boxed products here to stay on budget.
2. Build your menu around sales
A week before Thanksgiving, many grocery stores may run special deals on meats and other perishable items. Compare costs on turkey, ham and other meats. Remember, this is YOUR Thanksgiving party, so be creative. If a turkey is just too much this year, go non-traditional and make a creative meat dish. The same is true for side dishes and vegetables. If you're trying to scale down your spending, build your shopping around sales items and pull out old cookbooks to find creative recipes.
3. Simplify your decorations
Presentation is everything, so you may be tempted to purchase a wealth of fall decorations to make your home appear more welcoming. While sprucing up your decor can put you in the Thanksgiving spirit, there is no need to spend hundreds of dollars to do so. Small accents, such as baby pumpkins, candle displays and new tablecloths can make a large difference at a minimal price. You can even gather pinecones from outside (or purchase them at Michaels) to make a creative table centerpiece.
4. Put others in charge of desserts, drinks
You may have agreed to cook Thanksgiving dinner, but that doesn't mean you can't ask your guests to bring their favorite fall dessert, apple cider or appetizer. Many people bring flowers or a nice bottle of wine for their host, so making a request that guests bring a small dish for all to share instead can help you save money and take some of the pressure off you.
---