When to Save vs. When to Splurge
by April Lewis-Parks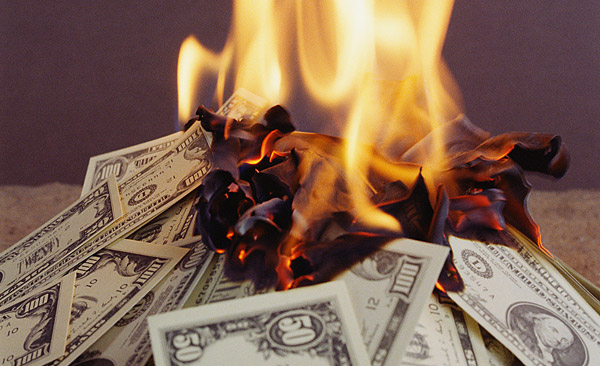 Almost everyone has their own logic when it comes to spending money on items that they really want vs. paying searching out the minimum price for a less exciting purchase. The problem is, you can justify almost any purchase when you want something badly enough.
Knowing when to save and when to splurge is actually an important money-saving concept. Understanding when to invest in a quality product versus when you can afford to go cheaper can help you avoid costly repairs and purchases down the road. To avoid clouding your judgement – and blowing your budget – it can be helpful to set a few guidelines when you go shopping to make sure you are getting the most bang for your buck.
1. Furniture
Home is where the heart is, and when you're furnishing your home, it's natural to want to go crazy on decor. Rather than breaking the bank for an antique set of end tables, focus on the big items that you will own for years, like a mattress, sofa and, if you fancy yourself a chef, cookware. You can pick up accent pieces here and there, find great unique items at yard sales or thrift stores or even make some things yourself. Affordable accents like artwork, candles, plants and pillows can go a long way in creating a warm homey environment. Also, don't underestimate the impact that painting a room a great color can have.
2. Clothing
Spending big money on clothes can make sense in certain situations, but it's important to rein in your spending in most cases. For example, when you're picking out your work wardrobe, it makes sense to spend a little extra on a few pieces that you can mix and match throughout the year. This will keep you looking professional without requiring you to buy new clothing each month to look diversified. It's also helpful to have a great coat, one or two good cocktail dresses, a party or formal dress, two good pair of shoes and a great pair of boots. After you have bought a few choice pieces, it can get expensive shopping for top-of-the-line threads, so avoid shopping with just one retailer and vary your options. You may stumble upon a whole new and more affordable style by simply shopping around and taking advantage of sales. H&M, Forever 21, Marshals and Ross all offer great discount trend pieces that you can mix in with your more expensive staple garments.
3. Appliances
When it comes to kitchen appliances, the decision to save or splurge really comes down to your lifestyle. For example, if you host parties, dinners and events frequently, and are therefore constantly using your blender and food processor, it makes sense to spend more money on a quality product that has a long shelf-life. On second thought, if your mixing bowl is used to store fruit, vegetables or candy, it doesn't make sense to spend $300 on a KitchenAid mixer.
---