Getting Rid of Student Loans – The Easy Way!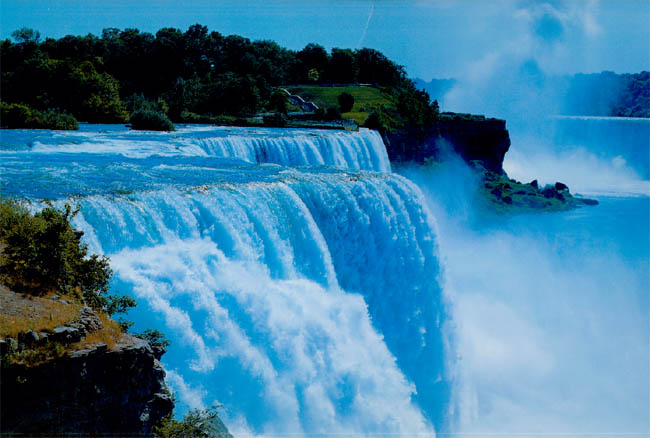 Although there's no magical "easy" button to press when dealing with student debt, there are some great loan forgiveness options available to struggling borrowers.
Here's one interesting way of paying off those student loans: Move to Niagara Falls!
That's right. Lawmakers in Niagara Falls, N.Y. have made a proposition to pay off student loans as a way of revitalizing its dwindling population. The city will award $3,500 per year, for up to two years, to students who move to the designated downtown area.
Students must have graduated from a two or four year college in the past two years to be eligible. The program will cost the city about $200,000.
With about two-third of college students graduating with a student loan, this idea may not be too farfetched. The average debt owed by graduates is $25,250, the highest it's ever been in history. And with the constant tuition hikes, it's becoming more and more difficult to fund a college education. Since 1978, the cost of college tuition in the United States has increased by over 900 percent.
If moving to Niagara Falls is not exactly up your alley, another way to get rid of student debt is to partake in a public service career.  Implemented in 2007, the Public Service Loan Forgiveness (PSLF) Program encourages college grads to work long-term in the public sector. After 10 years of on-time federal loan payments and 10 years in an eligible career, the rest of the student loans balance will be forgiven.
Here are 10 careers that qualify for this program:
Government Agency
Non-profit organization
Peace Corps
Public Library
Law enforcement
Emergency Management
Public Health sector
Public Education
Public interest law services
Military
To learn more about the Public Loan Forgiveness Program, visit Federal Student Aid (FAFSA)'s website for eligibility rules and requirements.
If student debt is constantly becoming an endless struggle, the financial experts at Miss Money Bee recommend getting help from a certified credit counselor. They can get you started on a debt management program and consolidate your student loans to lower interest rates and fees. Consolidated Credit is one of the nation's top nonprofit credit counseling agencies. Visit their website to get help now.
---