Set Smart Money Goals During Financial Literacy Month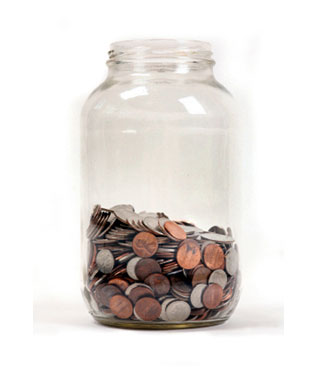 Spring cleaning isn't just for your house. You can also spend some time spring cleaning your finances. April is Financial Literacy Month, a great chance for you to evaluate your current financial situation and set some new financial goals.
Maybe you want to finally pay off your credit card debt, or start saving for your child's college fund. With these tips you'll be able to take an honest look at where you stand now, determine where you want to go and develop a smart financial plan to get there.
• ConsolidatedCredit.org is a one stop shop to find answers to common money questions. You'll find tips and advice about important life events, like having a child, buying a home, and retirement. You'll also find worksheets to help you set up a budget and calculators.
• Keeping track of all your financial accounts can be challenging. But you can streamline the process by taking advantage of tools like online banking and automatic bill paying to cut down on some of financial paperwork in your life. You can also learn how to use your bank's mobile apps safely and effectively to manage your money while keeping your personal information safe.
• No matter the state of the current economic climate, it's always a good idea to try to save some money for emergencies or other unexpected expenses that might pop up. In Managing Your Money in Good Times and Bad, you'll get tips on spending less, saving more and learn how to borrow money in a smart way so that you don't get hit with overbearing interest rates.
Find more answers to your money questions and get tips on managing your money, avoiding debt and improving your credit in the 2012 Consumer Action Handbook.
---