7 Sagaciousness Super Bowl Saving Tips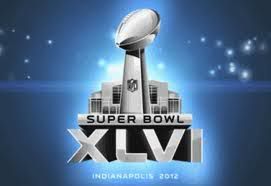 An estimated 111 million people will watch the New England Patriots and New York Giants go head-to-head Sunday for the 46th Super Bowl.  Millions of people are planning their Super Bowl parties and on average they will spend between $50 and $100. Let's face it, feeding a room full of hungry football fanatics doesn't come cheap!
To put this more into perspective, according to the National Chicken Council's 2012 Wing Report, more than 1.25 billion chicken wings will be eaten during the game – coming to a total of more than 100 million pounds of wings. Breaking that number down even further, that's about 11 wings per person. Over 69 million pounds of avocados will be used for guacamole dips along with 14,500 tons of chips. In addition to chips and dip, some 4,000 tons of popcorn will be consumed during the big game.
Now that's a lot of food for just one game! The trick to Super Bowl party planning is staying under budget while still hosting a fantastic football feast. That's why the savvy savers at MissMoneyBee.com came up with seven ways to save on this year's Super Bowl party.
MissMoneyBee's 7 Sagacious Super Bowl Saving Tips:
Make it a potluck party. Invite all your guests to bring an item — it's a guest's natural inclination anyway so just go with it. It will save you time and money! If you're not looking to take a chance on the entrees — just identify one area that will be potluck, such as appetizers or dessert. This will give you control over the main dishes while minimizing costs.
Buy non-perishables. When you hit the grocery store look for items like chips, pretzels, sodas, and nuts. All these yummy foods are usually on sale anyway and anything you have leftover will stay good for awhile.
Avoid premade food. Stay away from premade dips and precut veggies. You can save a few bucks if you take a little extra time by cutting your own veggie tray and mixing your own dips.
Break out the Crock-Pot. One of the easiest and cheapest ways to get food on the table is by letting it slow cook in a Crock-Pot. Just put everything in the Crock-Pot, set it to warm and your work is done! If you really want to get creative put a different chili recipe in each pot – that way guests can enjoy a little variety.
Don't go the paper route. Use real dishes and flatware not paper. I know the cleanup is a pain but in the long run you will save significantly more. If you think about it, buying paper plates and plastic silverware is literally throwing money away. If you don't have enough place settings, ask friends to loan you some for the night. Nobody is going to even notice if the sets don't match, they will be more interested in who got the last touchdown!
BYOB. As for alcohol, tell all your guests you're practicing the Bring-Your-Own-Bottle rule. It is up to each guest to bring their choice of alcohol – this way everyone has lots of drink choices and the cost is spread amongst everyone. The host of the party is recommended to offer one or two types of soda – diet and regular and stick to simply one brand of beer.
Don't Bet/Gamble on the game. Men in particular are notorious for betting on major games like the Super Bowl but it is a huge risk and if the game doesn't go your way, can land you in severe money problems. 
---