50% Off Burritos at Chipotle for Super Bowl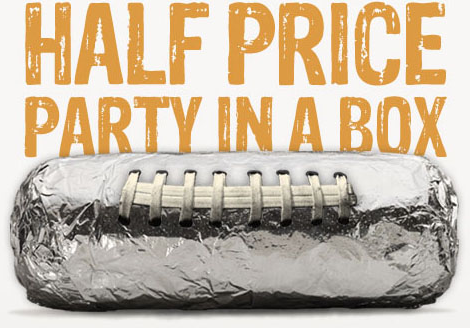 Chipotle wants you to try their burritos by the box for your Super Bowl party. Just place a order for 6 or more burritos anytime on Sunday, February 5th and they will give you half of your order for free.
Click here for more information.
There is a maximum order of 100 burritos, and any order of 50 or more needs to be placed at least 24 hours in advance.
---