Spending to save: Find the best Black Friday deals
Black Friday is almost upon us and you may already be finalizing your holiday gift list to get an early jump on your shopping. Braving the crowds on Black Friday can be a great, albeit tiresome way, to save money during the holiday season. But it's no secret that dragging yourself out of bed at 3 a.m. to get the best deals after filling up on turkey and pumpkin pie the day before can be more trouble than it's worth. And we won't even discuss the traffic, cramped stores and long lines.
Luckily, there are other ways to shop without having to fight for the last sweater or drive around aimlessly for a parking space. All it takes is a little research – and patience.
Go Online
Instead of spending hours among the crowded masses at your local Macy's or Target, throw on your pajamas, make some hot chocolate and pull up your laptop. Almost all retailers offer free shipping, discounted prices and special offers on Black Friday, and in some cases, you may even be privy to merchandise that isn't being sold in stores! In anticipation for the holiday rush, most retailers – including Best Buy, Kohl's and Target – are already making online preparations to host shoppers on Black Friday, so make a list of what you plan to buy and shop from the comfort of your home.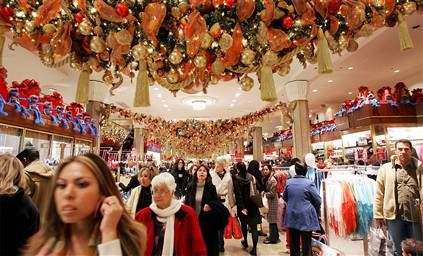 Know the Schedules
Black Friday is a crazy day for shoppers, but it's almost a nightmare for retail employees. Some retailers are trying to put their workers at ease by opening up earlier, rather than at 4 a.m., to spread out the shopping day and even out the number of shoppers. Look at your list and decide in advance where you're going to purchase the gifts. After you know where you plan to shop, you can find out which stores are offering special shopping hours. For example, some stores, such as Target and Macy's, are opening up at midnight. Wal-mart has announced that it will open its doors at 10 p.m. on Thanksgiving Day.
Pay Attention To The Rules
Save yourself some time – and money – by understanding each store's delivery or purchase policy. If pushing through lines at Best Buy isn't your forte, have the item shipped to the store for pickup at a later date. Black Friday is all about the deals, so many retailers will also match the prices of their competitors for certain items. Happy Shopping!
---