Free Petite with Beverage Purchase at Starbucks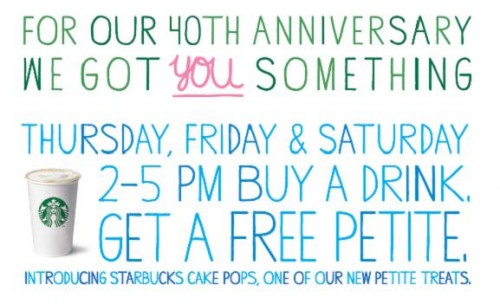 Click here and watch the first video. The video shows you the deal and wants you to come into Starbucks to celebrate 40 years with them.
For more information on the new treats called petites that starbucks is offering, click here. There are eight different kinds to try, and each treat is under 200 calories.
---